Greetings RE-AMPers!
In addition to this month's Network Updates, as we wrap up 2019, I'm excited to share 2019 Year in Review highlights of what has happened within the RE-AMP Network this year. Through the work we do, RE-AMP ensures everyone in the Midwest climate movement has a place to learn, collaborate, and work strategically together. Thank you to all our members for your continued engagement and commitment as we work toward our North Star Goal.
Wishing you health, joy, and continued success in the New Year!
Warmly,
Melissa Gavin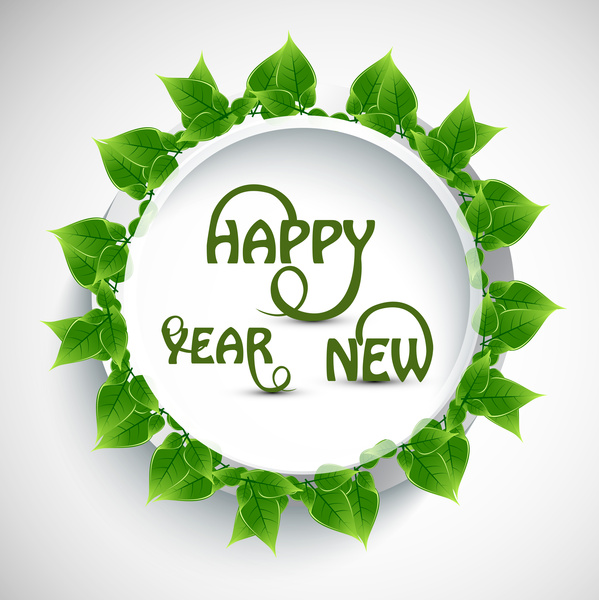 Network Updates 
People's Power Plan Action Team Webinar | January 8
Faith Communities for Equitable Solar Webinar | February 13
Job: Field Director | North Dakota Native Vote
2019 Year in Review 
In-Person Summits, Meetings, & Convenings
WI Equitable Deep Decarbonization Summit

The Wisconsin Climate Table and the RE-AMP Network co-hosted a two-day summit to build trust and alignment to equitably stop greenhouse gas emissions in Wisconsin.

Illinois Downstate Caucus Equitable Deep Decarbonization Convening

RE-AMP, along with several partner organizations, helped facilitate a two-day convening of the Illinois Downstate Caucus to begin centering equity within their work. Participants developed strategies to revitalize their region while meaningfully reducing carbon pollution based on the Drawdown research.  They also used social determinants of health as a way to explore how root causes of inequitable structures impact our choices, and how to create pathways that move us toward equity.

RE-AMP Annual Meeting: Rooted and Connected for Equitable Climate Action in the Heartland

RE-AMP hosted our 2019 Annual Meeting on the shores of Lake Michigan in Milwaukee, Wisconsin and included prominent guests, Mandela Barnes, Wisconsin's Lieutenant Governor, and Margaret Noodin, poet, author, and Director of the Electa Quinney Institute and professor of American Indian Studies at the University of Wisconsin-Milwaukee.  Key collaborative sessions included a history of redlining and its climate implications, equitable community-led just transition, and integrating the UN's Sustainable Development Goals into regional decarbonization approaches. We also toured Milwaukee by bus and boat viewing and learning more about America's most segregated city through the lens of racial equity and climate change.

Translating Across Boundaries: A Convening of Academics and Advocates on Climate Change 

Partnering with Minnesota's Energy Transition Lab (ETL), RE-AMP brought together nearly 50 leaders from their respective networks of climate change nonprofits and academic researchers in the Upper Midwest for a day-and-a-half of deep partnership-building to address a critical question: how do we engage the public and do what the science tells us is needed? Watch the video summary here.

Energy Democracy Convening 

Stemming from a RE-AMP Action Team, leaders of energy democracy efforts from all over the country gathered this summer in Highland Park, Michigan to build their collective power and strategically advance the movement to democratize energy in the U.S.

RE-AMP's Network Thinking Academy

As evidenced by recent and upcoming publications featuring RE-AMP ("Horizons for a New America,"  NetCentric Campaigns, and "Networks for Social Impact"), we are leading the pack in the growing field of social impact networks. In December, RE-AMP hosted our first ever Network Thinking Academy to train practitioners from other networks new skills in the cultivation and growth of social impact networks. There was so much interest in attending the Academy, we had to create a waiting list!

Summit on Access to Clean Energy as a Human Right

RE-AMP's Equitable Deep Decarbonization Framework compels the Network to think about access to clean energy as we move to a future where everything is electrified. In November, RE-AMP hosted a summit on Access to Clean Energy as a Human Right to explore a human rights framework and help members apply it to their work in the power sector. Attendee evaluations can be summed up from this quote, ""It was a demonstration of high capacity thinkers to do complex work."
Webinars
Lunch and Learn: Beneficial electrification

Rural Electric Co-op and Space and Water Heating Action Teams take on beneficial electrification and go beyond utility industry's definition of "beneficial." Listen to the recording.

Living with Oil and Gas

Members and partners including the Three Affiliated Tribes of the Fort Berthold Indian Reservation in North Dakota shared what's happening at the frontline as a result of the Bakken Oil Boom and how fossil fuel infrastructure and pollution and waste crosses over state lines and into the rest of our region.

Lunch & Learn: Gentrification and Climate

We hosted an online Lunch & Learn with Alessandro Rigolon, PhD, Assistant Professor at the University of Illinois at Urbana-Champaign, and Jacqueline Patterson, Director of the NAACP Environmental & Climate Justice Program to examine the growing issue of gentrification as it relates to environmentalism. Watch the recording here.

Plastics and Climate Webinar

The petrochemical industry is poised to invest billions to expand plastic production which would cause us to vastly exceed our carbon budget and negate the significant gains the Midwest has made in renewable energy over the last 15 years. Further exacerbating these negative effects is the fact that little is known about the role of plastics as a contributor to climate change.  Watch the webinar recording here.

Webinar: Rural Communities and Wind Power: community engagement models and technical assistance resources

RE-AMP hosted a webinar on wind power and rural communities.  The webinar shared key principles, specific models, and lessons learned on how to work with rural community members and leaders to effectively engage in wind power siting issues. Slides are available upon request.
Action Teams, Reports, & Social Systems Work
On the Vanguard of Social Systems Mapping

RE-AMP partnered with Christine Capra, Greater than the Sum, to build a living social systems map of our Network. We're aspiring to include dimensions such as social network analysis, relationship mapping, systems maps like our Equitable Deep Decarbonization Analysis, asset maps, resource flow diagrams, initiative mapping & ripple effects mapping.

New RE-AMP Report: Equitable Beneficial Electrification for Rural Electric Co-ops

This new Equitable Beneficial Electrification for Rural Electric Co-ops report is the outcome of a RE-AMP Action Team and provides a landscape view of current residential energy efficiency, energy equipment programs, and space-and water-heating beneficial electrification programs run by Midwest co-ops for their members and identifies opportunities for increasing beneficial electrification through rural electric co-ops.

New Tool: Blueprint for Energy Democracy

Members of a RE-AMP Action Team working to expand energy democracy have created a framework to provide guidance for navigating the process of democratizing energy in communities across the Midwest.
Here are a few scenes of this year's RE-AMP meeting:
RE-AMP members ready to get to work at the Annual Meeting! (From left to right: Kate Madigan, Heather Cusick, Kelly Hilyard, Scott Skokos, and Matt Russell)
Group photo taken during the green infrastructure tour stop in the Century City Triangle Neighborhood of Milwaukee, WI
Live audience podcast of the Institute for Local Self Reliance's Local Energy Rules podcast, recorded at the RE-AMP Annual Meeting. Through their "Local Energy Rules" podcast, ILSR has helped share stories of the work of RE-AMP members and others working to give communities decision making power over their energy future.
Melissa thanking WI's Lt. Gov. Mandela Barnes at the RE-AMP Annual Meeting
And more pictures from highlighted meetings & convenings:
Attendees of the Energy Democracy Convening led by of RE-AMP's Action Team, "Convening for Local Power" headed by RE-AMP member Soulardarity in collaboration with Energy Democracy Tour and Race Forward
Attendees of RE-AMP's inaugural Network Thinking Academy in Chaska, MN December 2019
RE-AMP members came together in November 2019 to strategize about framing access to clean energy as a human right